Vapor X5 Review
The face of bodybuilding has changed completely over the last few years. In the present age, bodybuilding does not only include a rigorous training regime to gain fitness and flaunt muscles.
Nowadays, trainers provide several types of training and diets to attain the "dream figure" a person hopes to achieve. Pre-workout and post-workout supplements form a critical part of such a person's routine.
Vapor X5 Next Gen is one such pre-workout supplement that has been in the market for quite sometime now and it promises a great deal.
Company Behind Vapor X5
The company that is behind Vapor X5 Next Gen pre-workout supplement is MuscleTech. A few known products by the same company include Creacore, Neurocore, Shatter SX-7 and so on. Thus, the product is not a scam but no guarantee is given by the company regarding the claims of the product.
Vapor X5 Claims
It promises to provide a gargantuan amount of energy that the consumer would retain throughout his/her exercising period.
Builds high concentration level.
Helps the person to gain more mass and therefore, leads to better muscle-building.
Heightens all the neurosensory experience of the person.
Boosts performance of the person by enhancing the endurance level in them.
Gives a much higher level of muscle pump than obtained without the use of the product.
Vapor X5 Ingredients
Betaine: Increases the maximum power output of the person. Regulates the amount of fluid in the cell and increses endurance level. Apart from these, it also helps in protein synthesis.
Creatine: Helps muscle growth and reduces the blood sugar level. Most importantly, it replenishes the ATP count in the body, producing a very high amount of energy which can thus be used to train harder.
Beta-Alanine: Increses the anaerobic endurance of the consumer and leads to a better muscle mass and strength building. Helps in providing a higher peak power output and higher energy level.
Nitrosigine: Helps in better blood flow throughout the body. It also improves the nitric oxide levels in the person's body, thereby helping to attain a better pump of muscles.
Alpinia Officinarum: Improves sensations of the sensory organs.
Taurine: It is an amino sulphonic acid which plays a major role in protein synthesis.
Choline Bitartrate: It plays many important functions in the body related to memory and muscle control. It builds a high endurance level and is one of the most important ingredients that athletes consume.
Apart from these, Vapor X5 Next Gen also contains Hawthorn extract, L-theanine, yohimbe extract, caffeine and so on.
How does  Vapor X5 Work?
With the inclusion of ingredients such as Choline Bitartrate, Beta-Alanine, Creatine, Betaine, Vapor X5 Next Gen helps the consumer to gain an enormous amount of energy along with a very high endurance level, which helps the person to train harder and for longer periods than he/she used to do.
The Nitrosigine in Vapor X5 Next Gen then does its work by providing a higher muscle pump. Along with this, the improved absorption level as a result of Vitamins C, B6, B12 present in the product helps to attain a better nutritious value from the food taken in. Taurine and Betaine with the help of these nutrients help in the protein synthesis process which along with the Beta-Alanine, helps to attain a stronger and larger muscle build. Additionally, the caffeine in the product along with the Alpinia Officinarum helps in improved concentration levels and a better sensory response.
Vapor X5 Pros
Contains useful vitamins such as Vitamin C, B6, B12, etc.
Vapor X5 Next Gen comes in tasty flavors such as Blue Raspberry fusion, fruit punch blast and so on.
A few of the ingredients added have some proven medical benefits, though almost none of them are related to body-building.
Vapor X5 Cons
Does not live up to its claims.
No help in muscle build up.
No additional energy gain.
Vapor X5 Next Gen fails to increase stamina, endurance or strength.
In some cases, side effects have been reported as well.
No increase in concentration levels.
Where to buy Vapor X5?
the product can be bought from most online marketing websites such as amazon, e-bay, so on. It can also be bought from the company's official website.
Vapor X5 Results and Side-Effects
Vapor X5 Next Gen is a very poorly rated supplement in most online marketing websites. In most such websites, it ranks in the bottom 20% or below as far as health criteria is concerned.
Some consumers have even reported several health problems that started after the consumption of this product. These include, an abnormal rise in the blood pressure and heart rate of the person, stomach upset, nausea, dizziness.
Serious issues such as dysentry and severe muscle jitters and cramps and even nosebleeds have been reported.
Final Verdict
Vapor X5 Next Gen is not a product of value. Moreover, when the price tag of the product is considered, it can be found that there exist several other, more competent products of the same category in the market. Thus, it is not a product to be recommended.
---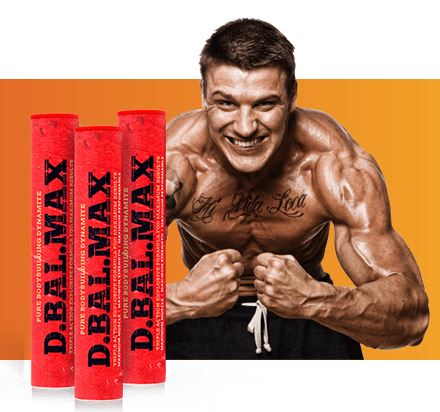 Expert Rating:9.7/10
We have been researching bodybuilding supplements for years now, and recently came across a great bodybuilding product called D.BAL.MAX.
The supplement is created with various powerful ingredients which help to increase strength, muscle mass and boost Testosterone levels without having side effects.
Here's Why D.BAL.MAX is our First Pick:
Contains all natural and high quality ingredients
Boost T-Levels and IGF-1 levels
Provide you Maximum Strength
Help in speedy growth of Muscle Mass
Comes with 60 day money-back guarantee
Boost protein synthesis for stronger and bigger muscles
To Visit Official Website Click Here