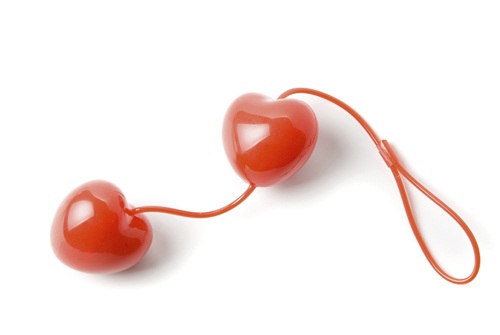 Christmas is a time to love. A time to give and receive something special, no not just something in material, but something special that applies to your bedroom as well. It is high time to turn the heat on this Christmas by finding out ways to make your sex life special.
Christmas sex is larger than birthday sex, but hardly a couple of weeks left for the eve. What you have wrapped up in gift to sex up your Christmas? If you have not yet planned something, you can definitely run through this list to out some new things that your partner would love.
Make Your Naughty Wish List
It is hard to say what you want on the bed. Therefore, it is better to sit down separately with a pen and a paper and write down 12 things you like to try on the bed. Cut out those Christmas sex wishes, fold them and put them in a jar. Every day pick one paper and discuss whether you are ready to hit it!
Plan for Some Christmas Costumes
No you need to turn into Mr. Clause, come on, it is your night, and you need to funk up! You will find a number of Christmas themed baby dolls, bras, and garters to wear. And go for the hot red with a hint of white, they are simply going to make your partner go crazy. And don't miss that Santa hat, it's the cherry on the icing.
The Sex is in the Air
Why not run her to a bath filled with floating candles, essential oil, with fluffiest towel lying just beside and pour her a glass of mulled wine and let her listen to one of those favorite music on low. After the bath, lead her to the bedroom decorated with fresh bed linen with scented candles lit all around. Give a gentle massage to heat up the things slowly.
Christmas Unwrapping Under the Tree
When he is outside for doing some errands, get naked and keep on doing your decorations. Make no comments on the fact that you are naked, and let him watch but not touch. After you finish the task, wait a minute or two, jump on him, and drag him to the Christmas tree to have sex underneath.
What about Having a Secret Sex?
If you are going to sneak around this Christmas, you will love to band into a holiday party. And in the midst of all tell your family that you need to get something out of the car, and get dirty at the back seat. Or simply wander to a room that locks and yes try to make less noise! You might not care if Santa notices you, but it's awkward if your relatives notices you!
Safe Sex Holidays
Hey, how can you forget that? Remember to stuff your package or your home med-kit with condoms. Since, Christmas is the magical time to do sex, so you will find a number of companies have started to roll out their holiday-themed rubbers, just in time to celebrate the season. So stay safe and enjoy a safe sex this season.
So, are you heated up? Which do sex idea from this list can please your partner on Christmas Night? Try out all if you, it's good to gift than receive.