Weight Loss
Liquid Diet For Weight Loss: What are Liquid Diet Plan?
By
|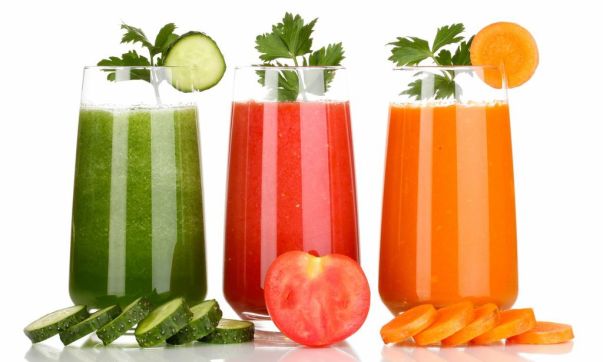 As its name suggests liquid diet for weight loss means one gets most of his/her calories from drinks, as the part of weight loss program or for some medical reason. Some liquid diets consist of fruit and vegetable juices and shakes, which, taken 3 or 4 times a day, replace all the usual meals. Some of these diets can be decided on one's own, but the rest are subject to follow special medical supervision. Liquid diet programs are very easy to follow, so long one has the willpower going without solid food. But, before starting this liquid diet program for weight loss it is always safe to consult a doctor.
Liquid Diets
Liquid diets are liquid supplementary of daily foods that helps one achieve slim figure and lose weight. Also, doctors recommend liquid diets, sometimes, before certain typical medical tests. It includes every type of fruit and vegetable juices and milkshakes. One cannot just go without water, but can do without solid foods. So, liquid diets are easy and friendly to physical as well as mental preferences.
Types of Liquid Diet
There are mainly two types of liquid diets:
1) Clear liquid diet
2) Full liquid diet
Clear liquid diet
Clear liquid diets are those which are clear and transparent fluid, easy to digest, and having all the essential nutrients for the body. Foods that fall under this category are plain water, fruit juices without pulp, tea or coffee without milk or cream, and energy drinks.
Full liquid diet
Full liquid diets possess more calories than a clear liquid diet, and are generally advised for people who cannot eat solid foods for any medical complications. Foods of this sort are like milk and milk shakes, tea, coffee, strained cream soup, butter, margarine etc.
Liquid Diet Plans
A liquid diet includes clear liquids and foods that melt at room temperature. Some liquid diets replace one's necessity for taking all kinds of meals. This sort of liquid diet come mostly in the form of fruit and vegetable juices, and is required to take 3 – 4 times a day. There is, however, another type of liquid diets, as well, which replace just one or two kinds of meals, usually breakfast and lunch.
Choosing A Liquid Diet For Weight Loss?
Liquid protein diet is generally aimed at replacing normal diet that consists of predominant quantities of carbohydrate and fat. Protein is very hard to digest and body needs to burn more calories in the process, which, in turn, causes weight loss.
Do Liquid Diets Really Work for Weight Loss?
Since, liquid diets contain a reduced number of calories they certainly are very effective to supply low calories when calories are burned. So, in respect of weight control they certainly works.
Cons of the Liquid Diet
For, liquid diets contain very low calories, they can be insufficient for body metabolism, resulting in fatigue, dizziness, hair loss, gallstone etc. And, a lack of fiber in the diet is often seen to cause constipation and other digestive ailments. Moreover, several prescribed liquid diets have very methodical ways to use, which, if not maintained properly, can result in ill effects on one's body. Also, if one's liquid diet lacks sufficient protein content, that can end up leading the loss of lean body mass.
Conclusion
Liquid diets are very effective to control one's obesity, but it should always be executed under expert supervision of medical practitioners.
Proven Weight Loss Supplement: PhenQ
---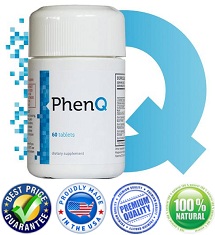 Expert Rating:9.7/10
Using the highest quality, natural ingredients and prepared to pharmaceutical standards in the US and the UK in FDA and GMP approved facilities, PhenQ is the ultimate, all-in-one weight loss solution.
Why PhenQ is Best?
Fastest results
High quality formula
190,000+ Satisfied Customers
Safe And Natural Ingredients
Burn Stored Fat
Money Back Guarantee
Suppress Your Appetite
Block Fat Production
Improve Your Mood
Supercharge Your Energy Level
Lose 2 T0 5 Pounds Per Week
Produced In FDA Approved Facilities
Worldwide Delivery
Discount Offer: Buy 3 PhenQ Bottles and Get 2 Bottles FREE + FREE Advana Tone at
phenq.com