Hydroxycut Super Elite Reviews
Good news for all those who are looking forward to newer and much powerful weight loss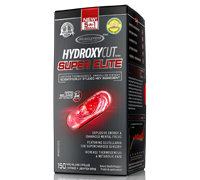 supplement. Muscletech's yet another 5-in1 fat burning formula, the Hydroxycut Super Elite is about to hit the markets in the coming days. Let's get a close look at what makes the Hydroxycut stand out from the rest.
Company Behind Hydroxycut Super Elite
Backed by a company who has strong footprints in the fitness and sports industry, Muscletech has been providing supplements for over a decade. Muscletech is also the #1 selling bodybuilding supplement brand in America.
Hydroxycut Super Elite Claims
This brand new product is all packed with energy and claims to induce:
Explosive Energy
Enhance the Mental Focus
Increase Thermogenesis
Increases Metabolic Rate
Hydroxycut Super Elite Ingredients
Ingredients Made from skullcap extract (Scutellaria) and other natural products such as green coffee extract, Rhodiola Rosea, Caffeine, and Ashwagandha extract (Withania), the product induces several metabolic activities enhancing thermogenetic properties and boosts brain health.
How does Hydroxycut Super Elite Work?
The supplement has about 75 capsules per container and can be taken twice a day regularly until a course is complete. These formulated capsuled are sealed by rapid release cap technology providing quick infusion into the body for better results. For best results, use for 60 days with regular diet and training.
Hydroxycut Super Elite Pros
Keeps you energized for a longer duration during workouts. Burns fat.
Appetite loss. Decreases your desire to eat.
Enhances energy and thermogenesis
Potent thermogenic driver (Caffeine anhydrous )
Enhances focus. Boosts brain activity.
Hydroxycut Super Elite Cons
High caffeine levels ( Risk of Caffeine intake is higher than any other supplement )
Available only at certain locations ( Currently available online and selected super stores )
Quite expensive than rivals
Hydroxycut Super Elite Results
The Hydroxycut Super Elite supplement has not scored well with the audience. Many negative feedbacks complaining about no noticeable energy boosts even after continuing for a couple of weeks. Although there are various factors influencing the results, the product has failed to gain momentum in the market.
Where to Buy Hydroxycut Super Elite?
The Hydroxycut Super Elite is currently available at the Canadian retailers Popeye's and Supplements Canada.
Is Hydroxycut Super Elite a Scam?
No. To be honest, the product has a few good feedback on regular usage. But a majority of the crowd reported that the product failed to do what it claims. Very little or no energy boosts could be felt even after prolonged usage. Delivered by a reputed supplement provider, the product performs below expectations.
Hydroxycut Super Elite Side Effects
Each capsule of Hyrdoxycut Super Elite is equal to three glasses of coffee. Consider taking two capsules twice a day, which is equal to twelve glasses of coffee per day. Caffeine intake is seriously high and might lead to restlessness, nervousness, tremors, headaches and increased heart rate.
Final Verdict
Altogether, a thoroughly researched and well-combined product that induces additional brain power and increases metabolic activity. Burns fat quick with energy boosters. Might work out well for people who train hard in the gym. Considering the alarming caffeine levels, it is definitely not my kind of weight loss supplement.
---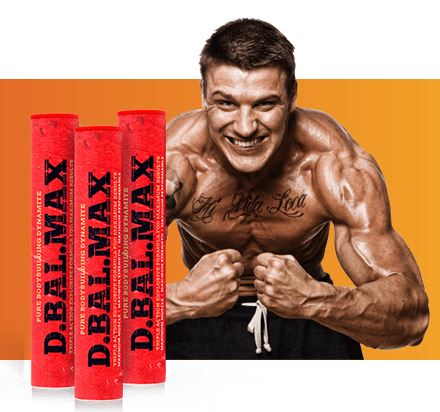 Expert Rating:9.7/10
We have been researching bodybuilding supplements for years now, and recently came across a great bodybuilding product called D.BAL.MAX.
The supplement is created with various powerful ingredients which help to increase strength, muscle mass and boost Testosterone levels without having side effects.
Here's Why D.BAL.MAX is our First Pick:
Contains all natural and high quality ingredients
Boost T-Levels and IGF-1 levels
Provide you Maximum Strength
Help in speedy growth of Muscle Mass
Comes with 60 day money-back guarantee
Boost protein synthesis for stronger and bigger muscles
To Visit Official Website Click Here