Benefits of Yoga For Weight Loss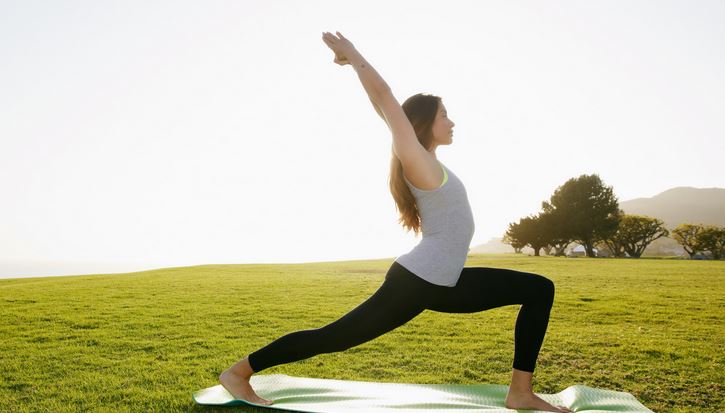 Yoga is a phenomenal way to put you in touch with your body the way nothing else can, and yes, it can help you lose weight," says instructor Dana Edison, director of Radius Yoga in North Redding, Mass., and a certified personal trainer with the American College of Sports Medicine.
Yoga helps the body, mind, spirit, and can be used according to each individual's needs. The ancient science of Yoga is a healthy long term approach to weight loss. There are many benefits of Yoga as a measure to keep a tab on the body weight. Also, apart from the physical changes that occur, Yoga provides psychological benefits too. Let's have a look at the detailed benefits below.
Yoga strengthens the vital force of the liver. Liver is an extremely powerful detoxifier and cleanser, purifies blood, and also processes fat. It stores the energy by storing it as glucose, and can put the good fats to work after disposing off the bad ones. You must've also heard that people suffering from thyroid related issues go through weight fluctuations. The thyroid secretes a hormone that regulates our metabolism. Low levels of these hormones increase the weight. Yoga is effective there as well.
Our lifestyle today poses a serious threat to our bodies. We sit on desks for an hour, work under stressful atmosphere and that leads zero time for any sort of physical activity. Thus, resulting in being overweight. The body needs to be relaxed and soothed, and Yoga helps in finding the right balance between the sympathetic and parasympathetic nervous system. Any yoga position that requires you to be active, either as you shorten or lengthen the muscles, will help with weight loss. This is because muscles are active tissues that consume fat as fuel. If you build strong muscles they will be eating your fat stores even when you are resting.
An important thing for weight loss is getting the heart rate up for a very short burst and then dropping it right down, then getting it up and then dropping it down. Yoga helps in achieving the same by its intelligent use. Also, many people have food matter blocked up in their colon, which is a part of the large intestine. This makes them bloated. Severe bloating can appear as obesity. A few Yoga positions can help cleanse the colon.
The psychological effect of Yoga includes a renewed sense of control over our lives, a quality that diminishes as one's weight refuses to budge. We understand that weight gain brings a great deal of harsh self-judgement. As initially said, Yoga does help the body, mind and spirit.
A few things are to be kept in mind before taking off with the Yoga jazz just like that. Most of the postures are supposed to be practiced on an empty stomach. Make sure your informed with the asanas that you're going to perform. Rest assured, Yoga paired along with good eating habits can benefit you in the process of weight loss.